It's time for something
a little
a lot less serious.
(Finally looks the way I wanted it to look!)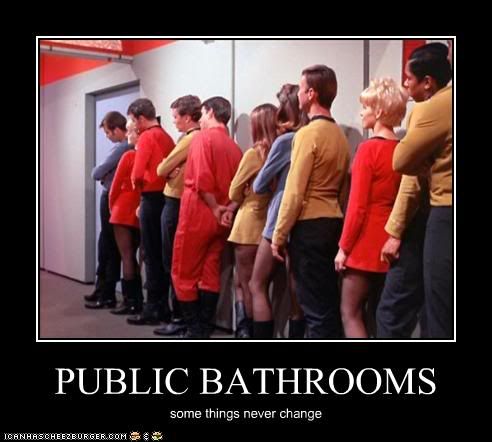 It's, what, the 23d century, or something, and on a starship of several hundred people, there is only
one
restroom. You'd think they'd have planned a little better than that, amirite?
Okay, so this last one is almost blasphemous, but seriously, he was always going around poking at dangerous animals!
[bad Aussie accent] "This is one of the most venomous snakes in the world; it looks pissed off -- I'm going to pick it up!"[/bad Aussie accent]